The rise of altcoins has helped skyrocket the value of cryptocurrencies. Some platforms are allowing you to trade in over 70 cryptocurrencies, each of which comes with its own blockchains and innovative crypto frameworks. However, if there is one coin that has experienced a steadily positive response from the investors apart from Bitcoin, it is Litecoin.
What is Litecoin and why is it so popular?
Litecoin is a peer to peer, open source project that boasts of zero payment cost. On the surface, there are hardly any differences between Litecoin and Bitcoin. However, when you look closely, you will find that there are subtle changes in the Litecoin framework. It originally developed after a fork in the Bitcoin core.
The currency gains points over Bitcoin as it has shorter block generation times, about 2.5 minutes. It also has about four times the maximum number of coins as compared to Bitcoin. The Graphic User Interface of the currency remains modified. It works on SegWit as well. Moreover, it functions on a completely different hashing algorithm called Scrypt. Other currencies that work on Scrypt are Dogecoin, Auroracoin, and PotCoin.
The currency grew quickly after its Bitcoin fork in 2011 and reached $1 billion market capitalization in 2013. By the end of November 2017, the currency was already trading at $85.18. The completely decentralized currency helps you in sending payments instantly across the world.
Using Litecoin wallets
You can buy Litecoins on any major international exchange and then transfer it to your wallet accounts. These wallets are designed for sending, receiving, and storing Litecoins safely and easily. They are also known as Litoshi wallets.
The only wallet that is developed specifically for Litecoin is the Litecoin Core. This is the official wallet of the currency. Independent wallets are usually the ones that were designed for Bitcoins but have extended support for Litecoin as well. When working with Litecoin, you will likely be using multicurrency supporting wallets, some with in-built ShapeShift or currency conversion abilities.
You may wanna look for:- Best NEO Wallets
You must be very careful while using any wallets for storing your money. Some of these wallets are more susceptible to hacker attacks than others. The most secure wallets come in the form of paper and hardware. While paper wallets allow you to print your account and private keys and carry it around like paper currency or cards, hardware wallets look more like USB drives. Both help you in keeping your money offline, which saves you from hacking. Both these options are great for people who like to hold on their digital currencies and that too in larger numbers.
There are desktop and browser-based wallets as well. These wallets help you stay connected to the internet and make trades quickly and easily. Most desktop wallets allow you to store Litecoins and hold your private keys locally. On the other hand, the browser-based apps store your details on a server which makes them incredibly easy to use.
Today, we are listing out the top 5 best Litecoin wallets available on the market currently. Study these wallets and decide which one works for you. If you have used Bitcoin before, you will be familiar with most of our picks below.
Best Litecoin LTC Wallets
#1 Litecoin Core
This is the official wallet for Litecoin. This desktop-based wallet is free to use and supports Windows, Linux, and Mac environments. As it is the official app, it helps you in gaining secure access to your Litecoins with ease. Your private keys will be stored right inside the desktop app only. However, it is not a 'light' wallet. It will connect with the entire blockchain, using a significant amount of processing power, memory, and time. It could take several days for the wallet to get connected with the entire blockchain. However, once it happens, it is an easy road.
The wallet allows you full node capability and is perfect for merchants and mining pools. As the entire blockchain is connected to your computer, you can expect high-end security and a plethora of features coming your way. The app was formerly called Litecoin-Qt. The app comes with high-end encryption, which helps you in staying safe from wallet stealing viruses. It is great since your computer will be holding all of your Litecoins in one place. Hence, advanced security measures are necessary for you. The wallet is 100% free. Also check for buy Litecoin Australia to get LTC from the platform.
Litecoin Core isn't a wallet with the best user interface and attractive design. However, it is simple and devoid of any frills which makes it a really good option for use. If you are a miner, you will be getting 25 new Litecoin for every new block created. If you don't mind waiting for the synchronization, you could mine Litecoins and keep gaining this currency.
#2 Electrum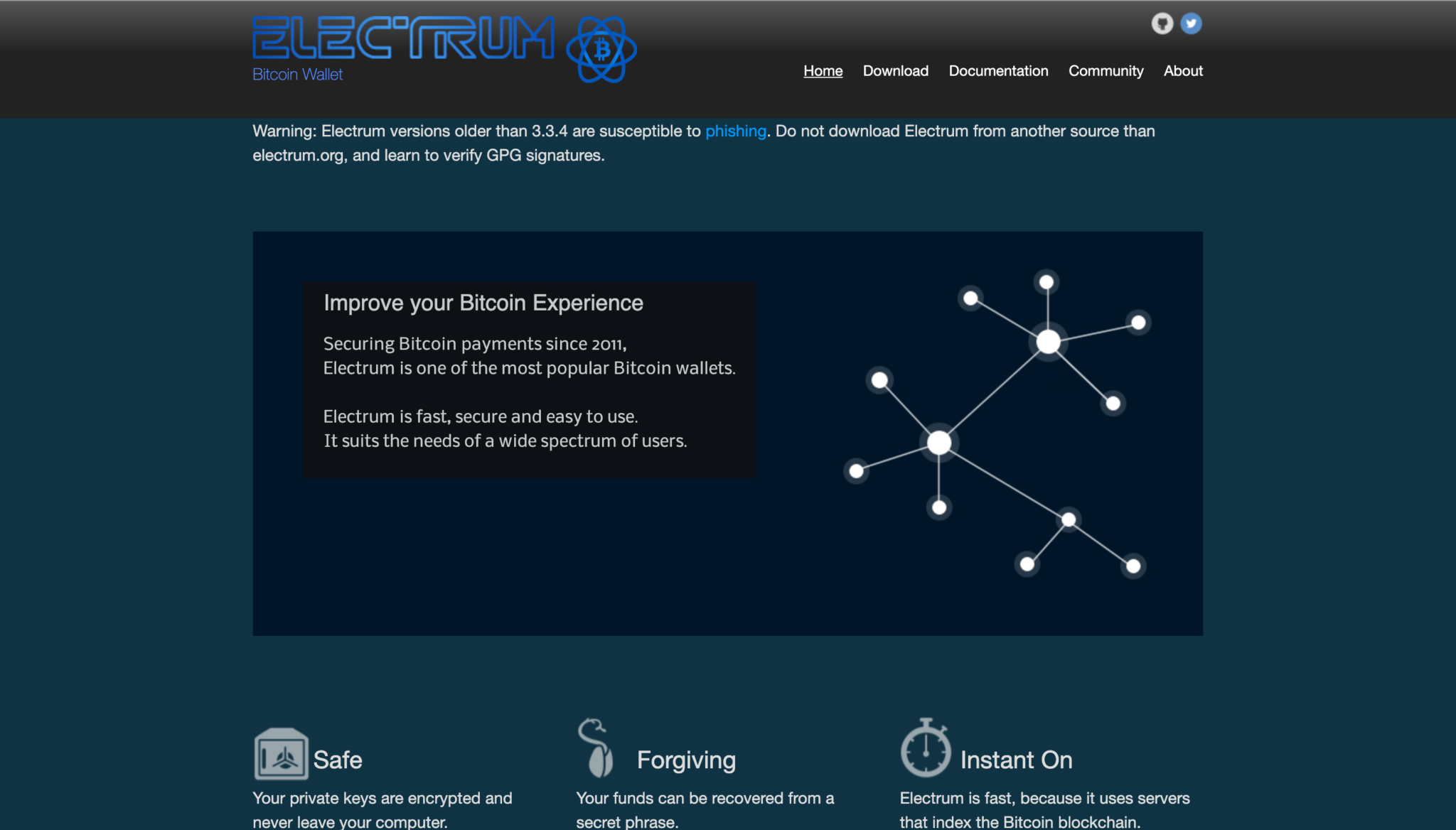 While there are many other wallets available for exchanging Litecoin, you will be happier using Electrum. It scores above the official Litecoin Core wallet because it is very light. You are not required to sync with the entire blockchain when it comes to this wallet. The desktop client works on Linux, Mac OS X and Windows environments.
The security features of the wallet are incredible. As it is compatible with SegWit, it allows you to freeze a Litecoin address. As a result of this, no funds can be transferred from an account. It lets you use a 12-word security seed key as well. The wallet worked only with Bitcoins in the past but has now provided support for Litecoin as well. Electrum cannot be considered very beginner friendly as the coin has a very 'advanced user' friendly UI.
Another thing you should note about Electrum is that it is a hot wallet. After downloading the application on your desktop, the configuration is easy, and you quickly get a 12-word passphrase as well. Once done, you can start using the wallet almost instantly. However, it is not supposed to be used by someone who wants to buy or hold a large number of coins. You can buy coins in small amounts and later move them to a different currency or a different wallet.
#3 Exodus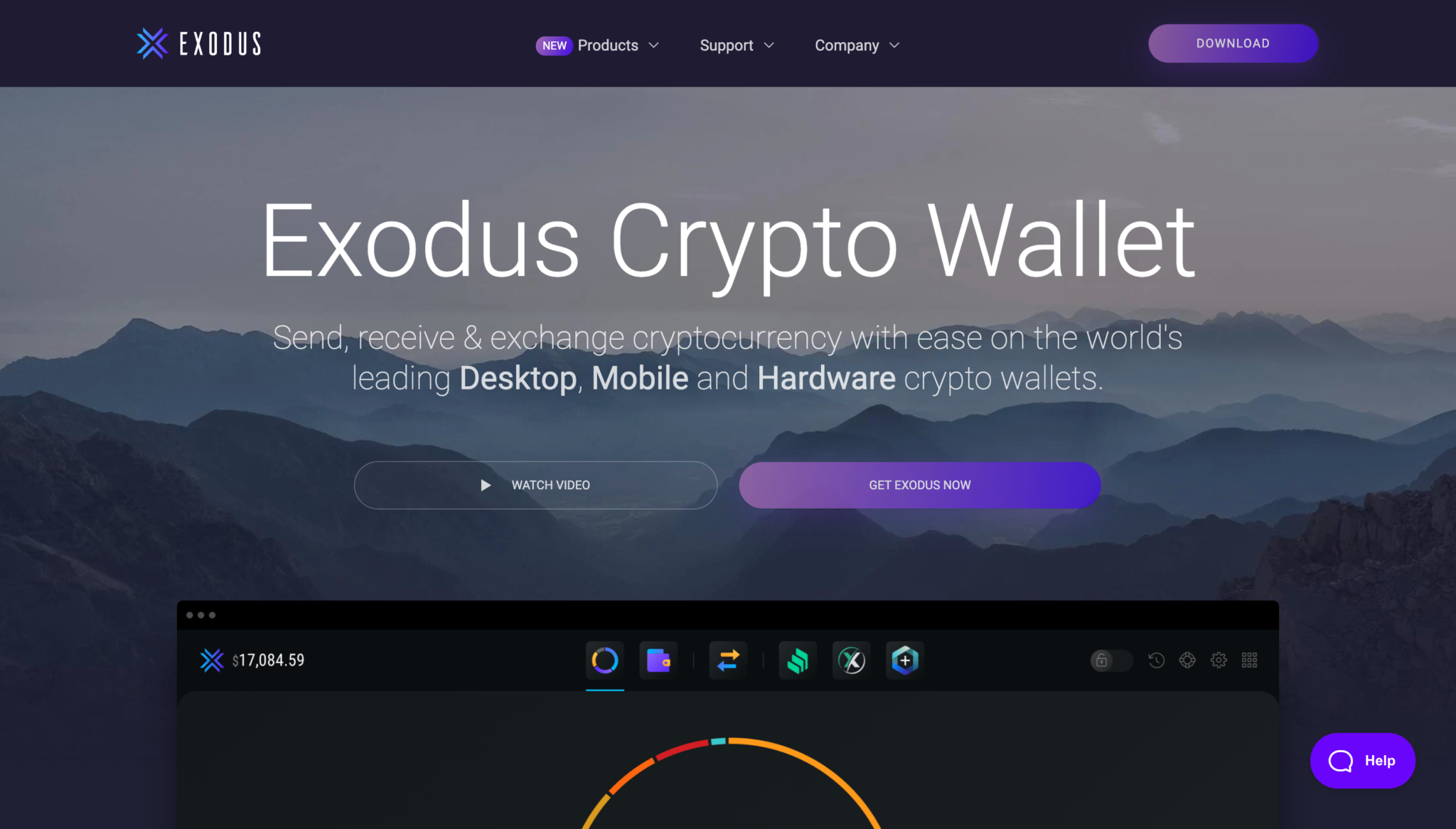 Exodus is a very visually appealing wallet that lets you hold multiple currencies at the same time. The UI of this wallet is very bright and colorful which could be great for beginners who can have problems with the dull layout of Litecoin Core. Exodus is also great for crypto investors who hold multiple currencies at the same time. Exodus brings you the entire portfolio of holdings presented as a color-coded pie chart. It becomes easy to keep track of your portfolio and notice the changes thereof. It provides a highly personalized and visual experience of your portfolio, a feature missing on most other wallets.
The wallet aims to provide all the information about your portfolio in one place. Therefore, you could be overwhelmed with information. However, where Exodus really excels is in providing you an in-built exchange tool, ShapeShift. It will be easier to move from one currency to another while getting the best conversion rates, as long as you have this wallet with you. As the exchange capabilities are built-in, you could save time and cash-in on an opportunity very quickly.
#4 Trezor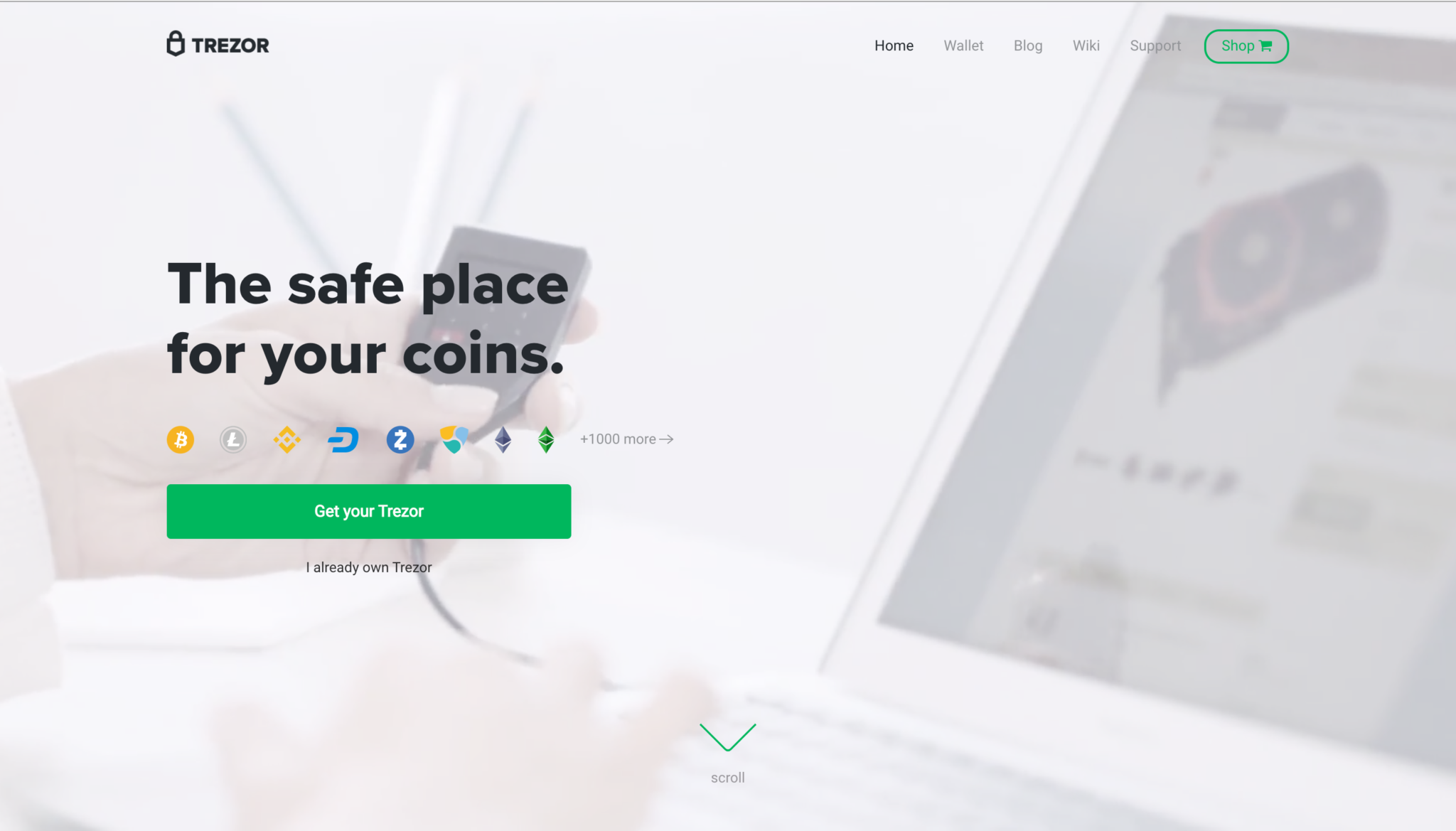 If you are looking for the highest level of security in a wallet, you should be opting for a hardware wallet. Trezor was the first hardware wallet ever, and it still boasts of an incredible market presence. Trezor is slightly heavier than other hardware wallets, but it provides a better grade of security at the same time. The wallet supports multiple currencies and comes with an OLED screen. The screen is also bigger than its counterparts and helps you keep track of your 24-digit passphrases. Some other wallets are still using 12-word passphrases. Hence, you can say that Trezor is twice as safe.
Additionally, Trezor boasts of a very high level of security. It has often been called the 'impossible to hack wallet.' The wallet comes with two buttons which can be used for confirming or canceling transactions. The best thing about this wallet is that you can use it even with malware affected PCs. Whether you are traveling or using shared computers, you can be sure that your money is completely safe. It comes with a bigger price tag than its counterparts ($99). However, considering the security features, it is well worth the price.
#5 Ledger Nano S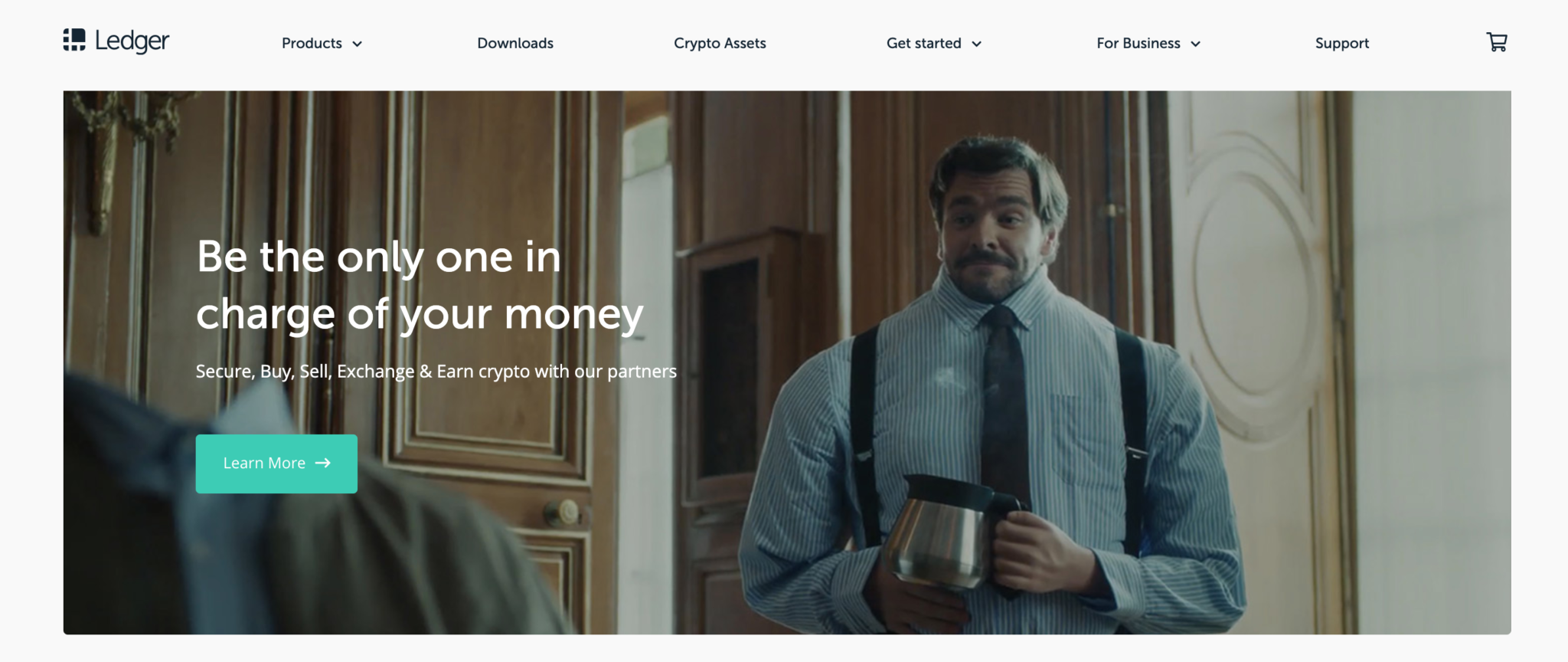 Ledger is another popular hardware wallet that allows you to store multiple currencies. It is a secure and easy way to store your money. As it is a hardware wallet, it allows you extra security, when compared to browser-based and desktop based clients. The Ledger Nano S is a small tool and is much lighter than Trezor. The best thing about the wallet is its multicurrency support and compact design which makes it easier to carry. You can plug into any device and gain access to your cryptocurrencies in a jiffy.
The Ledger Nano S looks like an ordinary USB device and has a smaller display screen as compared to the Trezor wallet. However, it used 24-word passphrases and provided extra security with backups and recovery systems in place. All the transactions that you make need to be verified on the wallet which helps in providing additional security to the users. Ledger Nano S comes from a French company and is available for $70 on the market.
The wallet has received rave reviews from the users since it was launched. It makes storing Litecoins simple but also keeps they away from the internet in a secure environment. When you use the Ledger Nano S for the first time, you will spend time configuring the device, creating a private key and a 24-word seed key that will keep your money secure. After that, buying and storing Litecoins will be very easy for you. The Nano is for people who want to store their currency for a long time, safely.
Other wallets that you can use for Litecoins
If you want to use paper wallets, then visit LiteAddress.org. Paper wallets are considered more secure than online wallets because they are safe from hacking threats. Moreover, these wallets can be used really easily in real-world situations where you may not be connected to the internet or do not have a device handy. Additionally, paper wallets are a great addition to your Litecoin wallets as they can be used very easily for spending your currency. All you will need is a QR code reader.
If you want to use wallets on your smartphones, you have a few great options to work on. For Android users, there is the Jaxx Wallet. This simple and intuitively designed wallet will let you handle multiple digital currencies easily. It works for Bitcoin, Dash and other popular currencies include Litecoin. Jaxx is a very beginner-friendly app, and it can be accessed on a desktop as well.
iOS users can use LoafWallet. Charlie Lee, Litecoin founder, has developed this app. It is very simple and intuitive but does not have an Android counterpart. You can easily buy Litecoins directly from Coinbase through this wallet. Developers actively manage this app and it is backed by the Litecoin association as well. Buying and storing your coins is very easy on the app, and even beginners will have a very small learning curve.
Browser-based wallets are also available for Litecoin. One of them is LiteVault. This in-browser client lets you access your wallet wherever you may find an internet connection. All your information is stored on online servers. Hence, you don't have to worry too much about finding your keys. This in-browser application also has a downside. Because you do not have your keys secured privately, you could be susceptible to losing your coins in case of a hacker attack.
Litecoin is often called the 'silver' to Bitcoin's 'gold.' It is clearly the most popular currency after Bitcoin in the crypto market and has a massive potential to grow as well. Make sure that you read thoroughly about different wallets, especially the security measures they use before getting one. Some experts like to trade in new features for added security which helps you in maintaining a better portfolio.